#FirstSeed
Please log in in order to complete your donation.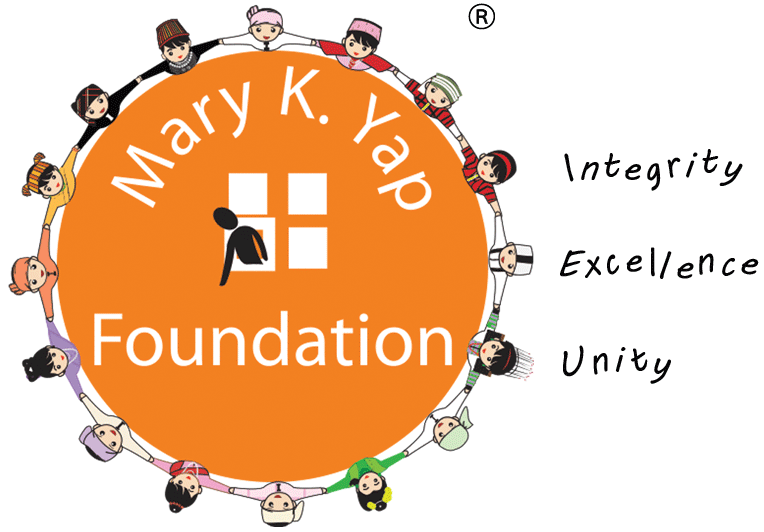 A Hope for All Orphans
#FirstSeed – Enriching Lives with a Sustainable Gardening
Pioneering a sustainable garden from the very first seed paves the way for a greener future and offers invaluable assistance to orphanages by reducing their reliance on grocery expenses.


The FirstSeed – Enriching Lives with a Sustainable Gardening campaign aims to tackle orphanage food shortages by adopting sustainable farming practices. In close collaboration with two orphanage centers, the Campaign's primary objective is to equip the orphanages with the latest farming tools and essential knowledge to establish sustainable plantations for daily food staples. These two centers mark the initial phase of our partnership with the Mary K. Yap Foundation and our FirstSeed partners.
In addition to our work with the two centers, the Campaign reaches out to all orphanages and supports them in converting their arable land into sustainable gardens. This extended effort aims to enable orphanages across the region to grow their crops, ensuring a self-sufficient and nourishing environment for the children in their care. By introducing sustainable practices, this Campaign not only enriches the lives of orphaned children but also takes a significant step toward mitigating food scarcity."
Furthermore, the second key objective of the FirstSeed campaign is to provide a long-term solution to reduce the operating costs of orphanages. By creating a greener alternative through sustainable gardening, these orphanages can gradually decrease their dependency on purchasing groceries. This shift towards self-sustaining food production lowers expenses. It also fosters a sense of self-reliance among the orphanages, creating a more stable and secure environment for the children in their care.
As the economic pressures continue to mount, orphanages face a series of pressing challenges that impact their daily operations and financial stability. These challenges encompass various aspects of their operations, from rising food costs to dependence on external suppliers and the environmental impact of their activities."
Rising Food Costs: With economic pressures causing prices to rise across the board, orphanages face the challenge of escalating food costs. This financial burden strains their budgets and affects the quality and quantity of meals they can provide to the children under their care. Finding ways to secure affordable, nutritious food sources is becoming increasingly complex, making it imperative to explore cost-effective alternatives.
Dependence on External Suppliers: Orphanages often depend on external suppliers for their daily groceries, which exposes them to logistical challenges and the risk of supply disruptions. Reliance on external sources also limits their ability to control the quality and availability of essential food items. As these institutions strive to maintain consistent nourishment for the children, the need for self-sufficiency in food production becomes more pronounced.
Environmental Impact: Orphanages, like any other organizations, have an environmental footprint. The resources required for food production, transportation, and waste disposal contribute to this footprint. The challenge lies in minimizing this impact while still meeting the children's basic needs. Sustainable solutions are crucial for the financial health of orphanages and for reducing their environmental footprint in an era of growing concern for ecological sustainability.
As the economic prices increase, many things are getting more expensive. Thus, we should think of ways for orphanages to lessen their daily operating expenditures and enrich them with sustainable solutions. Therefore, the Foundation organizes a "First Seed" campaign, a Sustainable Development Project. The idea behind the program is for the orphanages to provide a garden where the participants can plant healthy organic fruits and vegetables. The primary goal is to reduce orphanage dependency on kitchen expenses while saving money. The program also aims to help orphaned children be healthy by absorbing nutrients and natural vitamins from organic fruits and vegetables grown at their sites.
Furthermore, the program targets orphaned children to have a place where they can spend their time to freshen their minds from all the anxieties that they are feeling. In addition, the participating orphanages will receive the necessary support structures to operate the garden effectively. Qualified volunteering farmers we have brought into our program will also assist orphanages with the proposed sustainable gardening plan.

The FirstSeed campaign enriches lives by addressing immediate food needs. It plays the groundwork for a sustainable and cost-effective future for these orphanage centers with skills to help them in their daily lives and future endeavors."
Make your 100% tax-deductible contribution now.