#Road2Digital
Please log in in order to complete your donation.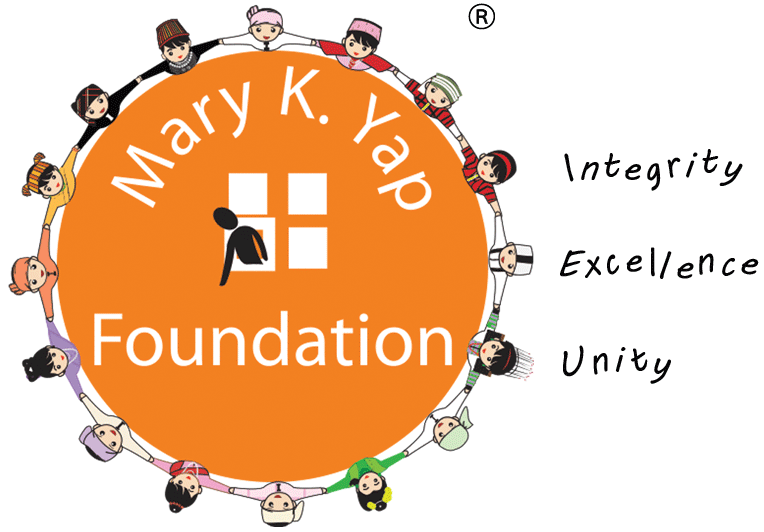 A Hope for All Orphans
#Road2Digital – Bridging Minds through Digital Education
Your generous contributions will be effectively utilized to provide internet connectivity to remote classrooms, establish E-Learning-ready classroom facilities, ensure backup power availability, hire highly qualified instructors specializing in diverse online vocational training subjects, and procure essential tutorial books and classroom supplies.


#Road2Digital – Bridging Minds through Digital Education signifies the Foundation's resolute drive to instate E-Learning Educational connectivity across all orphanages in Myanmar. The inaugural phase, set to launch in the latter half of 2024, embarks with two orphanages aligned under the umbrella of the Educational Commission of the Roman Catholic Archdiocese of Myanmar.
By traversing the #Road2Digital, our initiative interlinks young minds from vulnerable communities with the boundless capabilities of E-Learning, facilitated through cutting-edge digital platforms. At its core, the Program is designed to furnish orphanage-dwelling children with immersive opportunities to amass practical knowledge, manifested through engagement with online vocational learning modules and the introduction of computer-assisted applications poised to catalyze their current and future paths. The Program's arsenal includes computer terminals, internet access, curated online E-Learning Courses, and on-demand E-Tutoring services. The overarching objective is to propel the learning potential of these deserving orphans, a mission of paramount significance given the limited avenues for advancement within their local communities.
The education of orphans should remain unwavering even in the face of school closures triggered by civil unrest or global pandemics. Regrettably, the reality is that orphanages often find themselves devoid of resources such as E-Learning platforms, computer terminals, and reliable internet connectivity, thereby depriving these children of their fullest educational potential. In a telling revelation, the UNICEF Digital Learning for Every Child report, issued in 2021, underscores the pivotal role computers and internet access play in catalyzing children's educational progress, serving as potent tools to bridge disparities and shape a future marked by inclusivity and prosperity.
The implications of not incorporating digital learning technologies for orphanages encompass multifaceted challenges. The absence of these transformative tools can perpetuate a cycle of educational disadvantage, further exacerbating existing gaps in academic attainment and future opportunities. The social and intellectual ramifications are profound: a lack of digital literacy and exposure to technological advancements can isolate orphaned children from the rapidly evolving world, impeding their ability to adapt, communicate, and thrive in a digital society. Moreover, in an increasingly interconnected global landscape, the dearth of digital education can impede these children's capacity to harness the plethora of online resources available for research, skill development, and communication.
#Road2Digital – An E-learning Program," tailored for orphan communities, emerges as a trailblazing beacon of empowerment, designed to furnish orphaned children with a transformative education that aligns with the dynamic demands of a modern, digitally driven society. This pioneering approach to learning operates in perfect cooperation with the outline of traditional schooling and structured after-school initiatives, augmenting the arc of their educational journey and preparing them for responsible adulthood that awaits them.
At the heart of this transformative journey lies an affirmation articulated by Dr. John Palmer, Chairman of the Mary K. Yap Foundation, that encapsulates the essence of E-Learning: "The beautiful thing about E-Learning is self-paced learning in a customized environment. It is a priceless gift one person can give. Anyone now has access to learning from the best." These words radiate with the belief in the power of education to shatter boundaries, level the playing field, and extend the hand of opportunity to every corner of the world, regardless of circumstance.
Embedded in our organization is an unwavering conviction – that providing proper education to orphaned children constitutes a gift beyond measure. In this regard, E-learning propels underprivileged children toward accelerated learning, equipping them with the arsenal to overcome obstacles and empowering them with the acumen to create positive change. Doing so contributes to their triumphs and communities' collective growth and prosperity. This paradigm shift in educational methodology is an acknowledgment of the evolving world around us – one in which acquiring digital skills is no longer a luxury but a necessity.
The #Road2Digital campaign shows how powerful education can be when it uses new ideas, includes everyone, and strengthens people. As we start this important journey, we remember that education, especially digital education, is a fantastic gift. It doesn't just give opportunities but also encourages children without parents to confidently step into those opportunities. The Road2Digital – Bridging Minds through Digital Education changes their lives and starts a chain reaction of positive changes in a world eager for transformation.
Make your 100% tax-deductible contribution now.