#TeddyBear4Hold
Please log in in order to complete your donation.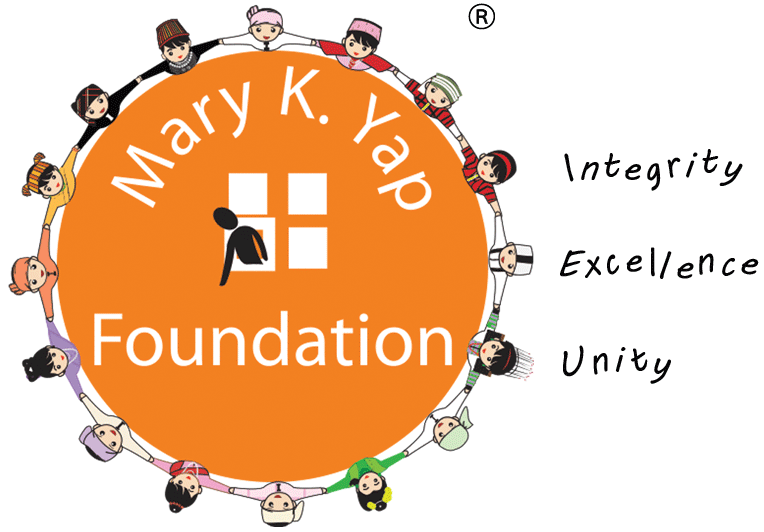 A Hope for All Orphans
#TeddyBear4Hold – Nurturing Confidence
We want you to know that every dollar you contribute is a meaningful step towards brightening the lives of children who need it most. Your support provides them with tangible items like stuffed animals and intangible gifts of joy, love, and hope.


In a world where the warmth of a family's embrace is a daily norm, we invite you to ponder the significance of a stuffed animal's hug in the life of an orphaned child. The #TeddyBear4Hold – Nurturing Confidence Campaign is built upon the belief that every child, regardless of their circumstances, deserves to experience the embrace of love, care, and guidance they need to thrive. Orphaned children often find themselves in the most unfortunate circumstances, losing their parents due to accidents or abandonment. Despite these hardships, they are children yearning for the nurturing touch of someone who cares. Our Foundation is dedicated to bridging the gap and bringing compassion and excitement into the lives of orphanages across the country.
Our central objective in this campaign is to establish a socially inspiring connection with orphaned children. We firmly believe that this connection is the cornerstone upon which we can build brighter futures for these young souls. We aim to create an environment where these children can flourish emotionally and intellectually through creative initiatives such as cardboard games, immersive storytelling sessions, and one-on-one power talks. These interactions go beyond the surface, nurturing a profound sense of self-esteem and confidence within each child. With your generous support, we can continue providing these vital experiences, helping orphaned children develop into resilient individuals better equipped to navigate life's challenges and pursue their dreams with unwavering determination. Together, we can pave the way for a future where these children find solace, inspiration, and the confidence to reach for the stars.
Children in vulnerable settings are not gifted with opportunities to become drivers of change. By no means are they not connected to a system that fosters growth. This shortfall results from little or no civil engagement within the orphan communities. There are no platforms for orphan children to participate in youth clubs, local sports, talent shows, and other activity-based children development programs and participation that strengthens the skills needed to form and voice their opinions. There is zero chance for these children to exercise their full range of rights and decision-making skills because no such social engagements and support programs are available.

Children in vulnerable settings, particularly those in orphan communities, face many challenges that hinder their confidence and engagement in social settings. Below are three common realistic challenges they encounter:
Limited Access to Skill-Enhancing Activities: One of the critical challenges these children face is the lack of access to skill-enhancing activities. Without opportunities to participate in youth clubs, local sports, talent shows, and other development programs, they miss out on crucial experiences that can help build their confidence and social skills. These activities provide a platform for talent and skill development and foster a sense of belonging and self-esteem.
Isolation and Limited Social Interaction: Orphaned children often experience isolation and limited social interaction, significantly impacting their self-confidence and ability to engage with others. The absence of structured social programs and support systems means they miss out on forming meaningful relationships and connections with peers. This isolation can lead to feelings of loneliness and a lack of self-worth.
Lack of Participation in Decision-Making: Another critical challenge is the absence of opportunities for these children to participate in decision-making processes that affect their lives. They are denied a fundamental right without platforms for them to voice their opinions and contribute to choices regarding their well-being and future. This lack of involvement can erode their confidence and prevent them from developing the skills to advocate for themselves and their peers.
In summary, children in vulnerable settings within orphan communities face natural obstacles regarding limited access to skill-building activities, social isolation, and the absence of opportunities for meaningful participation in decision-making processes. Addressing these challenges is essential to empower these children to become confident and engaged members of society, capable of driving positive change in their lives and communities.
The Mary K. Yap Foundation initiated a transformative confidence-building program known as the "One Stuff Animal Project" in 2015, which has since become an annual tradition. As of 2023, we proudly rebranded this heartwarming initiative as "TeddyBear4Hold." This campaign represents our unwavering commitment to providing love and support to orphaned children who deserve nothing less.
The "TeddyBear4Hug" campaign assembles a dedicated team of responsible volunteers with a singular mission: to place a comforting stuffed toy into the arms of each orphan. These soft companions are a tangible reminder of the care and affection these children deserve. We aim to offer them solace and warmth to ensure they always know that there are people who care deeply for them. Since the project's inception, we've distributed over 2,000 stuffed animals to thousands of orphans across ten orphanages in Myanmar. Driven by the profound benefits of building bonds and boosting self-esteem, our Foundation has set an ambitious goal: to reach 50 orphanages by year-end, delivering 20,000 stuffed animals by the close of 2025.
Our Foundation believes in the power of community engagement. We bring together parents, students, teachers, civic leaders, and healthcare professionals to connect with these orphaned children. Through organized games, storytelling sessions, creative writing, and drawing activities, we create an environment that fosters self-esteem and kindles personal confidence. The inspirational messages shared by our volunteers resonate deeply with these young hearts, providing them with a sense of security and the knowledge that we've carved out a space for them to thrive and feel loved.
We invite you to support this noble cause at the orphanages. Your contribution will help us continue distributing teddy bears and nurturing the hearts of these remarkable children. Together, we can impact their lives and be a beacon of hope, love, and attention that they truly deserve.
Your donations will be used with utmost care and responsibility to bring smiles and warmth to the lives of children in need. Here's a breakdown of how your contributions will be put to good use:
Stuffed Animals

: A significant portion of your donation will be allocated to procuring stuffed animals. These cuddly companions provide comfort and solace to children facing challenging circumstances. Your contribution will help us ensure every child receives a huggable friend to hold on to during difficult times.

Social Activities with Orphanages

: We believe that every child deserves moments of joy and happiness. Your donations will cover the costs of organizing social activities and events with local orphanages and food preparation. These activities can include games, arts and crafts, educational workshops, and special celebrations. By doing so, we aim to create memorable experiences that foster a sense of belonging and happiness among the children.

Cost of Transportation

: Getting these stuffed animals and organizing activities involves transportation expenses. Your support will help us ensure that we can reach as many children as possible, regardless of their location. It allows us to bridge the gap and bring hope to remote communities.

Logistical Development Tasks

: Sometimes, ensuring the efficient operation of our organization and reaching out to more children requires logistical development. Your donations may be used to improve our infrastructure, enhance our outreach programs, or invest in technology to streamline our operations. These investments help us reach our goals more effectively and make a lasting impact.
Make your 100% tax-deductible contribution now.