Advocate of Early Childhood Education
Jennifer Anne Garner is an American Hollywood award-winning actress born April 17, 1972, in Houston, Texas.  She was voted "Most Beautiful Woman" by People Magazine in 2019.  Her father, William John Garner, worked as a chemical engineer for Union Carbide; her mother, Patricia Ann English, was a homemaker and later an English teacher at a local college. 
She is a strong advocate for Early childhood education activism. In 2009, Garner became an artist ambassador for Save the Children USA, promoting national literacy, nutrition, and early education efforts. Since 2014, Garner has served on the board of trustees for the organization, advocating for early childhood education. As an ambassador, she frequently visits with families involved in the organization's Early Steps to School Success program, which coaches' families to help children learn in the early years.
 

"My mom grew up in poverty in Oklahoma – like Dust Bowl, nine people in one room kind of place – and got out of poverty through education. My dad grew up without a dad, with very little, and he also made his way out through education."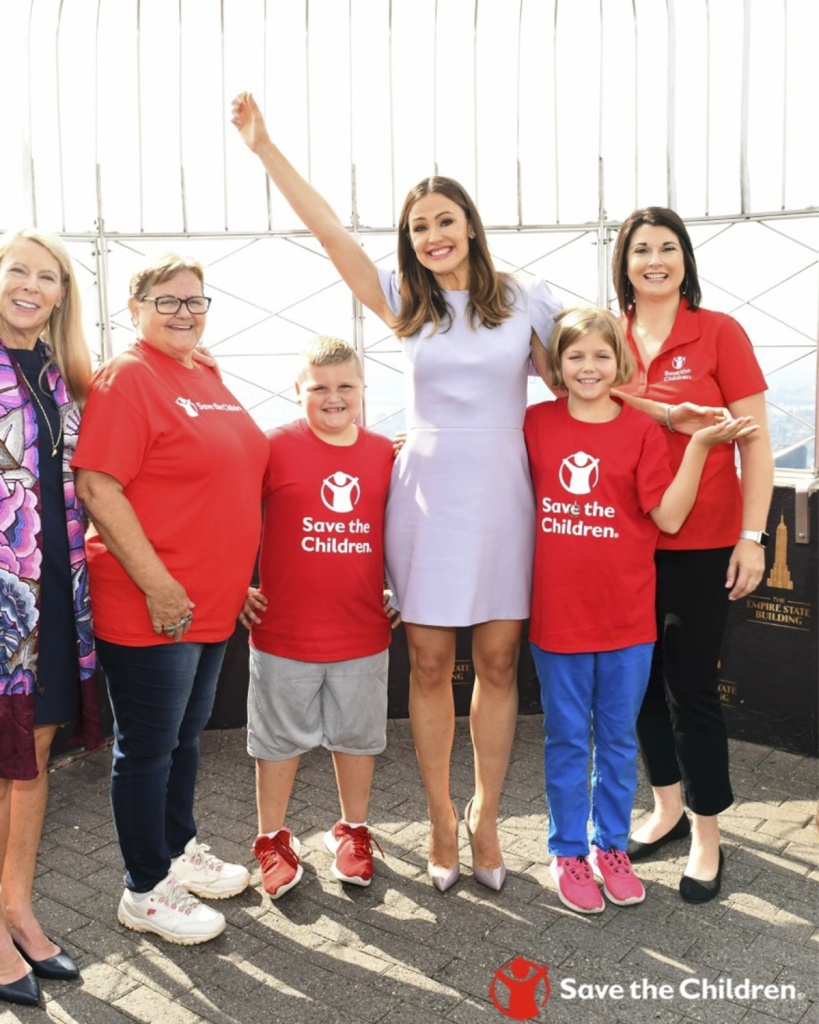 Jennifer Garner donated $10,000 to West Virginia's Promise – The Alliance for Youth. The donation will match AmeriCorps VISTA volunteers with local groups serving children in the summer. Summer Associate AmeriCorps VISTA volunteers serve at nonprofit organizations, schools, and state agencies to provide the Five Promises to children and youth. The Five Promises are Caring Adults, Safe Places, A Healthy Start, An Effective Education, and Opportunities to Help Others. In addition, the VISTA volunteers facilitate education programming to prevent summer learning loss for students, STEM programming, reading, arts, healthy futures, gardening, and summer feeding sites.
 

"My parents came from a poor background and worked their way up because of education. They saw it as a way to succeed. So, they cared about me getting straight-A grades growing up.

One of our special projects, "Myanmar Orphans (www.myanmarorphans.org)," introduces a unique set of learning for orphan youths by bringing English and Computer courses to the orphanages at an early age targeting boys and girls over twelve years old. Like how Jennifer Anne Garner has done with her early childhood programs in partnership with Save the Children USA, our volunteering teachers are introduced to our Road2Ace Campaign, which promises to organize English learning programs to enrich the orphanage communities by teaching the children how to read and write English and focus on Education at an early age of development.  For more information, click Road2Ace campaigns.
 

"Your happiness is your own responsibility."