A True Colors supporter of LGBT youth


– Cindy Lauper
Cynthia Ann Stephanie Lauper, born on June 22, 1953, is an American singer, songwriter, actress, and activist. She has been celebrated for her humanitarian work, particularly as an advocate for LGBT rights in the United States. She also was part of the USA For Africa music project, singing one of the most famous parts of the 1985 "We Are the World" song. Lauper has sold over 50 million albums and 20 million singles; Lauper's acting skills earned her Emmys and Tonys.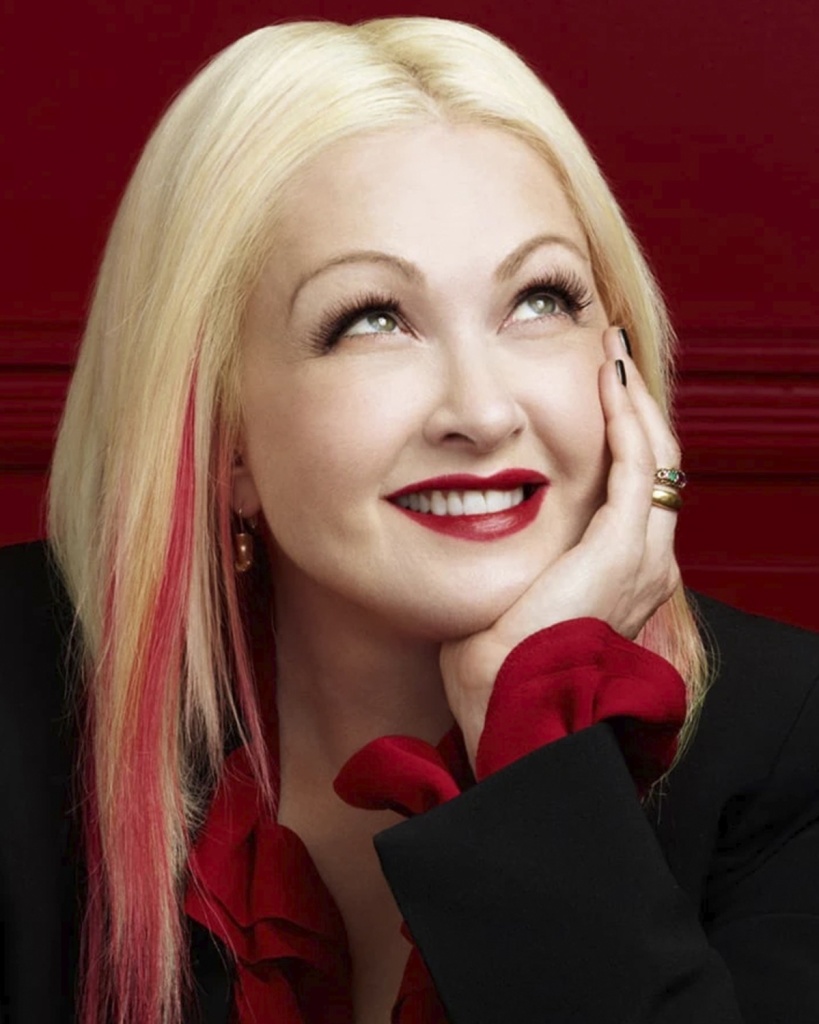 "My mother said I was a little odd as a kid. I was alone a lot, but I didn't feel alone."
Her charitable efforts were acknowledged in 2013 when she was invited as a special guest to attend U.S. President Obama's second-term inauguration.
Lauper has been an LGBT rights supporter throughout her career, campaigning for equality through various charities and gay pride events worldwide. Lauper stated that she became involved in gay rights advocacy because her sister Ellen is a lesbian and because Lauper herself was passionate about equality. Lauper cites her sister Ellen as a role model. Her song "Above the Clouds" celebrates the memory of Matthew Shepard, a young gay man beaten to death in Wyoming. As a member of the Matthew Shepard Foundation Board, Lauper devoted a concert tour in 2005 to promoting the Foundation's message.
"My music is about a joyful experience. I've learned that if you can affect other people, you should."
She also co-founded the True Colors tour for Human Rights throughout the United States and Canada in June 2007. One dollar from each ticket was earmarked for the Human Rights Campaign, which advocates equal rights for LGBT individuals. In April 2010, Lauper's True Colors United launched the Care campaign to help get straight people more involved in LGBT rights. 
In 2012, Lauper started True Colors United after learning that while 10% of American youth identify themselves as LGBT, up to 40% of American homeless youths do so. The organization works to end youth homelessness, focusing on the experiences of LGBT youth. She set up the True Colors Residence in New York City for LGBT homeless youths. The 30-bed facility offers temporary shelter and job placement help.
"You always have to remember – no matter what you're told – that God loves all the flowers, even the wild ones that grow on the side of the highway."
The Foundation applauds Cynthia Ann Stephanie Lauper, whom we idolized as teenagers.  She has become a champion of social causes, bringing equality and accessibility for many LGBT youths and homeless communities.  
Our team is pleased to recognize Ms. Lauper on the International Day of the LGBT as one of the role models for bringing positive change for all LGBT youths who have been discriminated against and ridiculed.   The Charity film titled "Myittar" which our organization partnered with in collaboration with Mandalay Productions has a small supporting character embracing love for the LGBTQ community.