"An electrifying Cuban singer is bringing positive change."
Camilla Cabello is a Cuban American Singer-Songwriter born in Havana, Cuba, on March 3, 1997. In February 2016, she partnered with Save the Children to design a limited-edition "Love Only" T-shirt to help raise awareness of issues involving girls' equal access to education, health care, and opportunities to succeed. She also later created her charity single, together with the members of the nonprofit arts organization OMG Everywhere, called "Power in Me." Cabello has also partnered with the Children's Health Fund, a non-profit dedicated to providing health care to low-income families with children.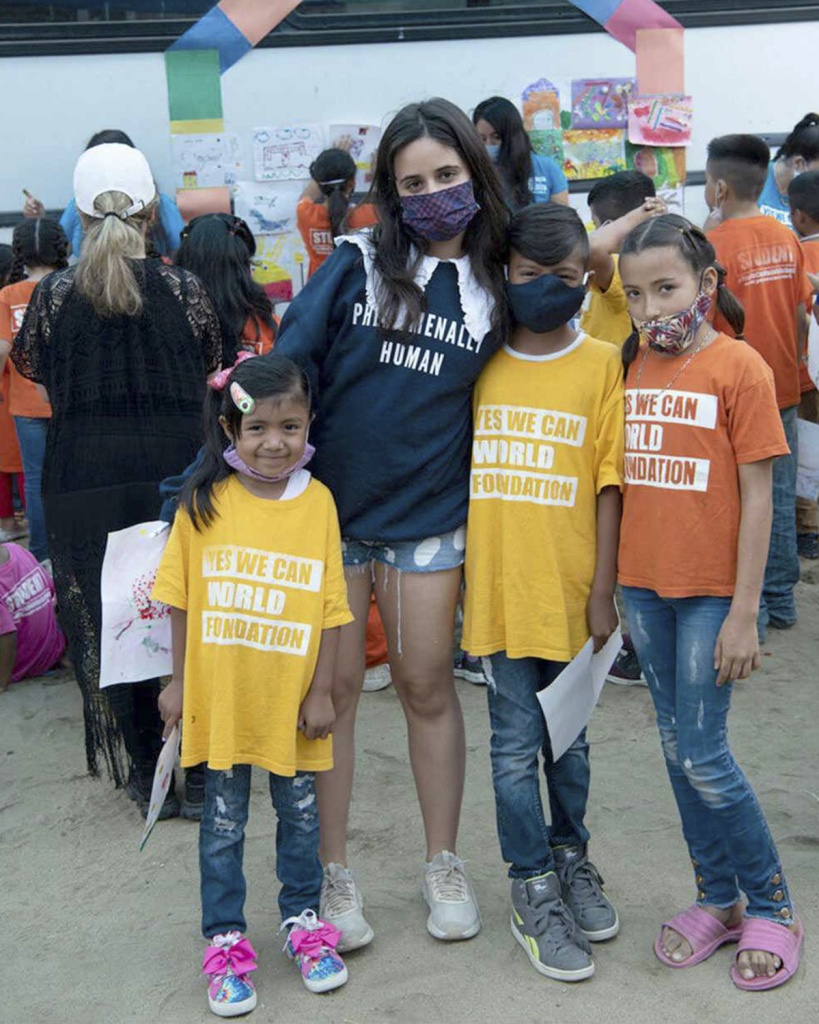 On April 3, 2017, Cabello performed at Zedd's WELCOME! Fundraising Concert, which raised money for ACLU. That same year, she joined Lin-Manuel Miranda and multiple other Latin artists on the song "Almost Like Praying" for Puerto Rico hurricane relief. Cabello also announced she was donating all proceeds of "Havana" to the ACLU for Dreamers.
Cabello donated portions of proceeds from VIP sale packages to the Children's Health Fund while on 2018 Never Be the Same tour. On July 13, 2018, she performed a concert in San Juan and donated some proceeds to the Hurricane Maria Relief Fund. In November 2018, Cabello became an ambassador for Save the Children.
In March 2019, Cabello announced she donated $10,000 to a GoFundMe campaign for a homeless immigrant. She also pledged to raise $250,000 for the Save the Children organization. In October 2019, Cabello performed at the We Can Survive concert, which donates to breast cancer. She also participated in iHeart Media's Living Room Concert for America, a benefit to raise awareness and funds for the COVID-19 pandemic. In March and April 2020, Cabello participated in Global Citizen Festival's Together at Home virtual concert to raise awareness and funds for the COVID-19 pandemic.
Our Foundation is pleased to recognize the extraordinary services and offerings of Camilla Cabello at a young age.  As part of our online blog posting on the Individual Spotlight series, we would like to recognize her love for the needy population in distress. She is one of our young, inspired leaders who bring positive change to disadvantaged children's communities.