"A mother of six doing it all for the Orphan Bill."

– Angelina Jolie
Angelina Jolie, a famous American actress, is a mother of six children in which, three of whom she adopted internationally, and the other three was biological. Jolie had first witnessed the effects of a humanitarian crisis while filming Lara Croft: Tomb Raider (2001) in war-torn Cambodia. Having seen it, Jolie contacted the United Nations High Commissioner for Refugees (UNHCR) for information on international trouble spots. She began visiting refugee camps worldwide to learn more about the conditions in these areas. 
Angelina Jolie was moved because of the children and the people she has witnessed from around the world, resulting in her considering adoption. 
Angelina Jolie says,
 "Each is a beautiful way of becoming family. It is important to speak openly about all of it and share. 'Adoption' and 'orphanage' are positive words in our home. I can't speak of pregnancy with my adopted children, but I speak with much detail and love about the journey to find them and what it was like to look in their eyes for the first time."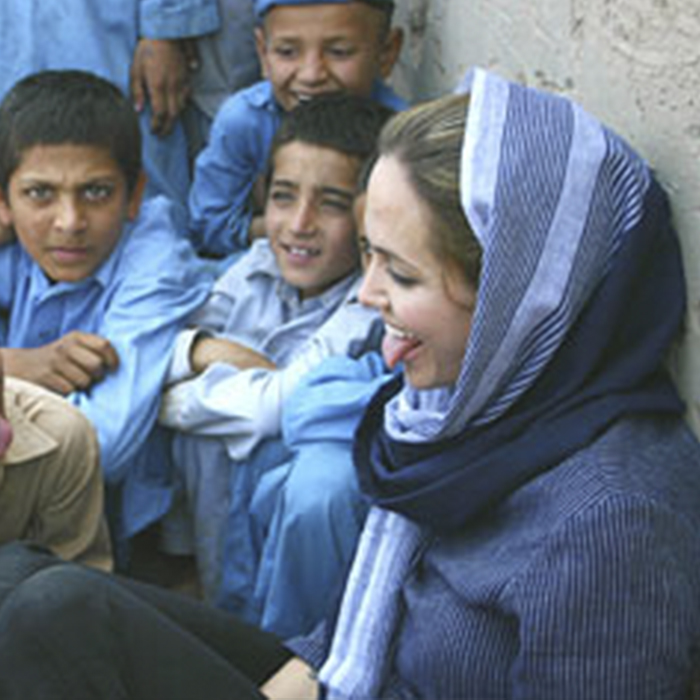 Angelina Jolie is truly the definition of an advocate, for she is taking strides to help children in need in developing countries. In 2007, Angelina Jolie launched the Global Action for Children (GAC) Program to help orphaned children in third-world countries receive support, including a free primary school education. Jolie spends considerable time assisting orphans in third-world countries, for many of her children are adopted from poor nations. 
Jolie and her former husband, Brad Pitt, also worked towards passing the Orphan's Bill in Congress for orphaned children in poverty-stricken nations to gain access to a proper education. They believe these countries will improve if the future generation is properly educated, helping to end the continuous cycle of poverty. Angelina Jolie wishes to see millions of orphaned children receive proper care and support through the Orphan's Bill. Through this, hopes that the poverty-stricken nations surrounding them will also improve.
The Mary K. Yap Foundation would like to acknowledge Angelina Jolie in our Individual Spotlight series as an incredible ambassador and inspiration to all children, especially those most vulnerable and affected.