"By helping others, you will learn how to help yourself."

– Aung San Suu Kyi

Aung San Suu Kyi, the most visible and polarizing political figure in Myanmar's modern history, has contributed much to the country. She is an advocate of freedom and democracy. She was awarded the 1990 Rafto Prize and the Sakharov Prize in 1990, awarded to individuals that have distinguished themselves in their work for human rights and democracy. She has also won a $1.3 million Nobel prize for her non-violent struggle for democracy and human rights that she used and donated to establish a health and education trust for the Burmese people, wherein she founded Daw Khin Kyi Foundation.
The Daw Khin Kyi Foundation, named after the memory of her mother, Daw Khin Kyi, is a non-profit charitable organization that promotes the country's people's health, education, and living standards, focusing its attention, especially on the needs of Burma's least developed areas. The foundation has developed different programs to achieve the needs of the citizens in Myanmar, which are mostly concerned about health, specifically Mobile Library for education, Hospitality and Catering Training Academy, La Yaung Taw (a Horticulture Training Academy), which provides Humanitarian assistance, and others.
"To be kind is to respond with sensitivity and human warmth to the hopes and needs of others. Even the briefest touch of kindness can lighten a heavy heart. Kindness can change the lives of people." –
Aung San Suu Kyi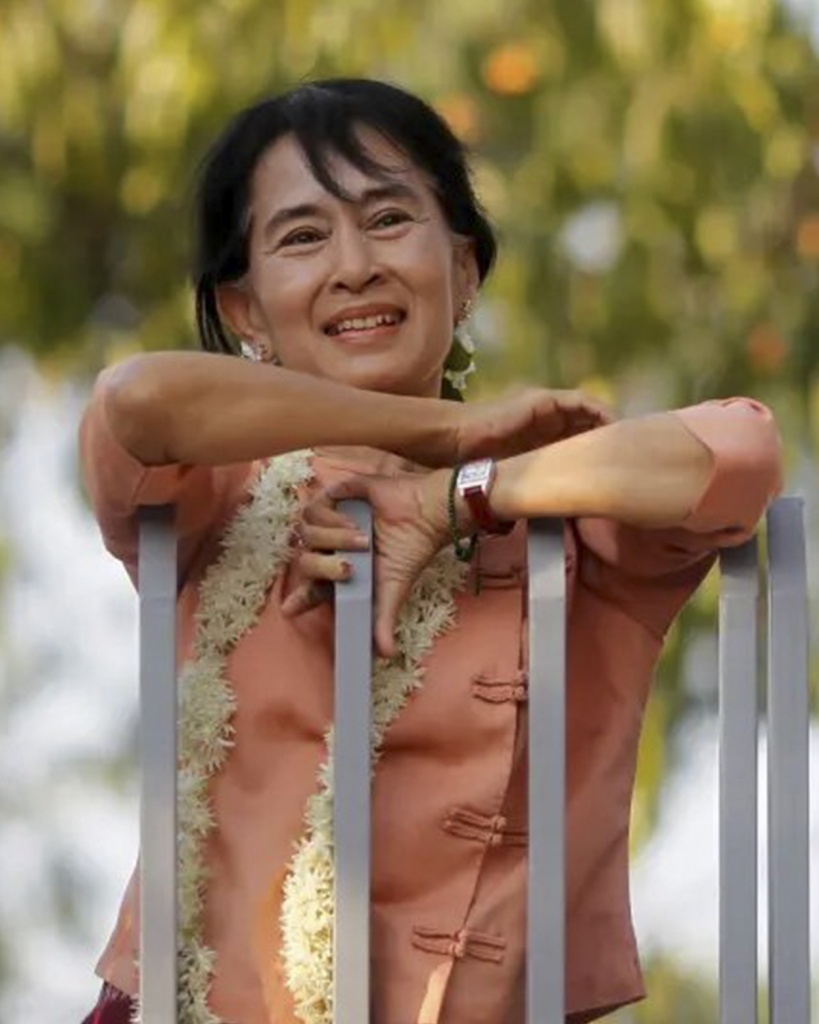 The foundation's mission is to achieve these goals irrespective of ethnicity, race, political division, or religion, believing that improvement in one place creates a better future for all. Aung San Suu Kyi has the purest heart and gives all their love to her citizens, as she stated that she is willing to donate her body organs to whoever may need them, even if this can cause harm and death. She also presented her house as an exhibition for the young generation to observe how Burmese Traditions and Burmese woman's culture and outfits. Given her love for the country, Aung San Suu Kyi is considered the heart of Myanmar.
Mary K. Yap Foundation recognizes Aung San Suu Kyi's undivided attention dedicated to the people of Myanmar and to providing humanitarian attention to the country she bravely extends to the fullest.