Jackie Chan was born in Hong Kong on April 7th, 1954, as Chan Kong-sang.  He was the only child of poverty-stricken parents  – refugees from the Chinese Civil War.
"Taking Full Charge of own circumstances." 
The small family lived in the Victoria Peak district, a prestigious area in Hong Kong. But their lifestyle was far from privileged. First, they lived in the servant's quarters while his father worked as a cook and his mother as a housekeeper for the French Ambassador. Then, when Jackie was seven years old, Jackie's parents left to work at the American embassy in Australia to keep their jobs, leaving Jackie alone in Hong Kong to study.
Over ten years, Jackie learned martial arts, acrobatics, singing, and acting. Finally, at 17, Jackie Chan graduated and continued his trade as a movie extra and stuntman for various Chinese productions. Movie after movie, Jackie chased his dream of making it big.  Eventually, his efforts began to show promise. Jackie Chan's first big success came in 1978 with Snake in Eagle's Shadow, where he reportedly knocked out a tooth. It was followed by Drunken Master,  who almost went blind.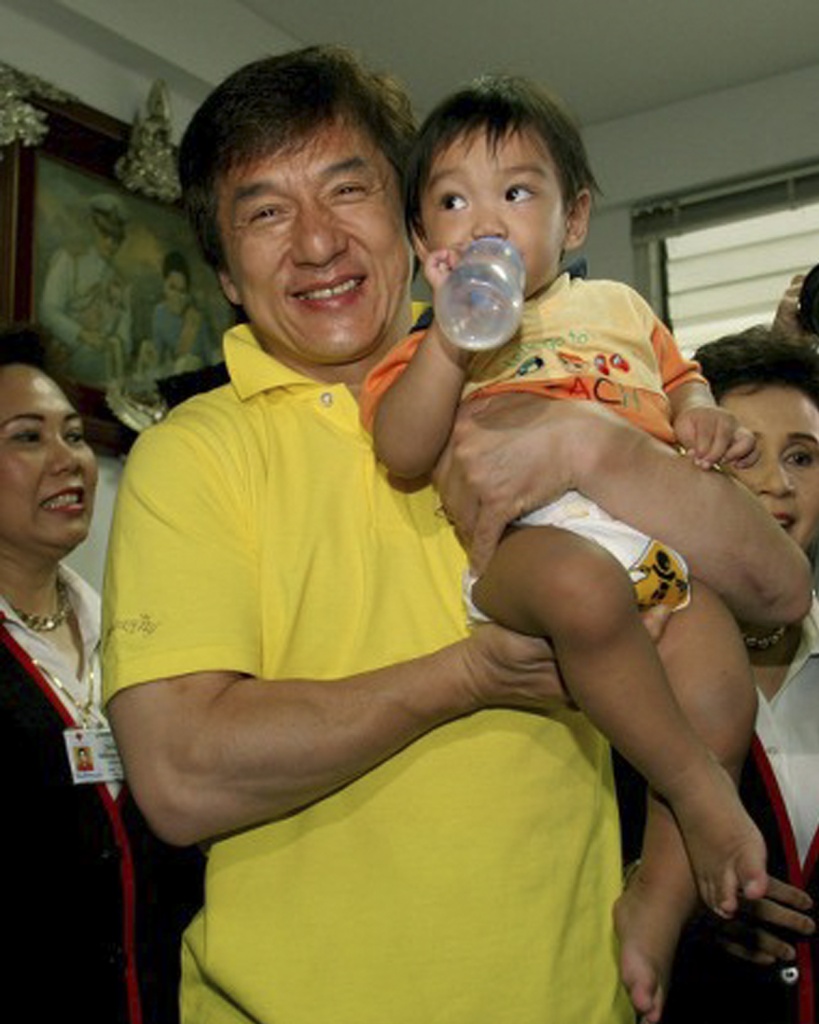 Since then, Jackie Chan has starred in a series of blockbusters that finally put him on the Hollywood A-list. From Rush Hour to Kung Fu Panda, his roles have continued to entertain audiences worldwide.  At home in Hong Kong, he continued making movies that he knew would delight his fans, his innovative filmmaking and marketing setting the stage for countless Chinese action-comedy films to follow. 
Although Jackie Chan never learned to thoroughly read or write, use a computer, or lose his fear of public speaking  –  he never stopped pushing his limits. As a result, he now speaks seven languages, contributes millions of dollars to philanthropic causes, and is a creative entrepreneur who desires to "do one good thing every day."  Looking back on his harsh childhood training and countless movie failures, he doesn't regret any of his hurdles, as one way or another, they all inspired him to think differently and work even more challenging.
Jackie Chan's determination to be excellent, one of the Mary K. Yap Foundation's core pillars, made him reach his ambitions, making him a successful actor, stuntman, and movie maker. He worked and strived hard to be a well-known artist up until this day. He didn't let the past affect what He would become in the future, even though some people didn't believe in Him.