#
Despite of Myanmar's situation, the Mary K. Yap Foundation continues to extend undivided support towards the orphaned children that the foundation has cared for and supported for the past 20 years. We believe these children should continue to have hope and a bright future ahead of them.  As Dr John Palmer, Board Chair of the foundation said during a Zoom interview. 
"They (the children) should not fear what will happen in the future, instead, we must take each day and pay attention to areas where they can develop new talents and skills to support their future."

– Dr John Palmer


Board Chair of the

Mary K. Yap Foundation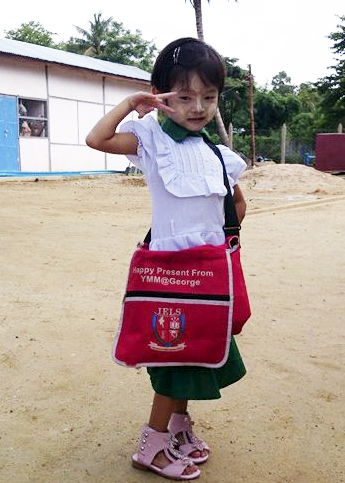 Orphans are encouraged to continue participating in daily self-learning and growth in their learning capacity. Our local orphanage teams provide books to the orphans to help them keep a consistent habit of reading and writing.  One of the Foundation Orphanage ambassadors, Daw Meme Lwin, forges a deeper connection with the children by reading books and sharing with them a message of empowerment and hope for a "Better Tomorrow." As part of this effort, books for children, donated by domestic and international partners, are being organized for each orphanage center.
Youth living with traumatic experiences and in unsafe environments tend to create various mental health difficulties for children, including depression.
Our Foundation promotes regular communications between orphanages, our ambassadors, and the children to provide them with the mental support they need as well as hope and attention.